About three years ago I went to a wedding with my parents. During the reception I was introduced to someone I "should know"...apparently we'd gone to high school together, we had boys the same age, we shared the same name...and we were literally, the only two chicks at the wedding without dates. Well, I had a date, but he was three at the time.
Anyways, Erin O and I became instant friends...so did our boys. We spent countless days at their house, enough that her neighbors started calling us Erin One and Erin Two, I became the "wanna be neighbor", we coined the phrase, "Best Tuesday Night EVER", we re-named her street Debauchery Lane and we laughed, a LOT.
About a year after we met, EO told me that this hot guy was moving back to her street...he used to live on "Debauchery" but when he moved away he kept his house as a rental property. Circumstances brought him back to Houston, so of course he moved back into his house on the same street as my new friend. The only thing she told me about him was that he was a single Dad and he used to play pro-football. Sounds interesting, no?
So one Monday I invited myself and Hunt over after work (nothing new) but I beat Erin home, so I walked down the street to talk to Sid and there's this little girl in his driveway! Cutest thing, she has curly hair, big hazel eyes and her ears are pierced. That was when Sidney introduced me to Cierra. Obviously I'd noticed her Dad by now, but I got all dumb and shy and I didn't even introduce myself, so he stuck out his hand and said, "Hi, I'm Kevin"...and I fainted, I kid.
A lot has changed since Erin and I first met... actually, that sentence doesn't even do justice to the amount of change that has occurred since we met. I look at life much differently than I did three years ago, but I still think Erin is one of the funniest people I've ever met. She's a GOOD friend, loyal and she'll tell you what you need to hear - even if it's not what you want to hear.
So what's with this little walk down memory lane?
Erin started a blog today
...woo hoo. Happy reading, sister will make you laugh FOR SURE.
Kevin and Sidney: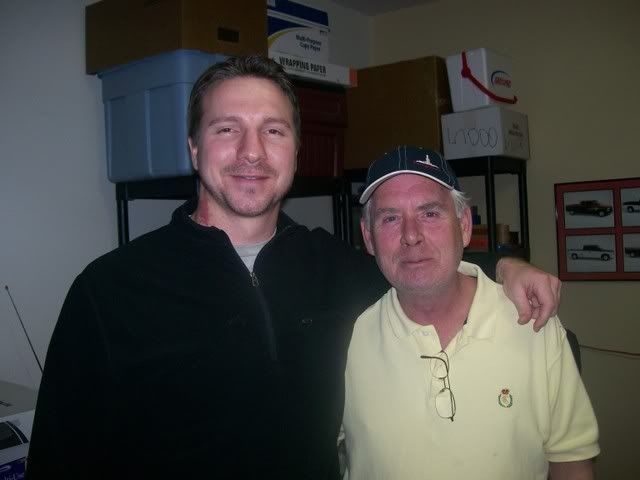 Our boys, instant BFF: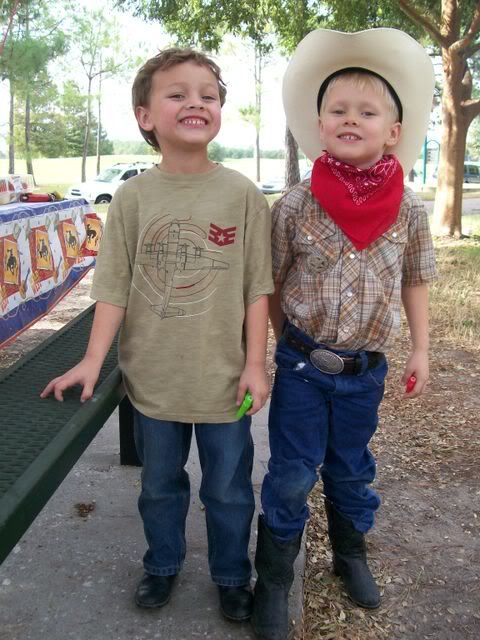 Erin One, Erin Two, Erin One, Erin Two: